Lecturer Hosts Sustainability Workshop on Royal Visit
25 September 2017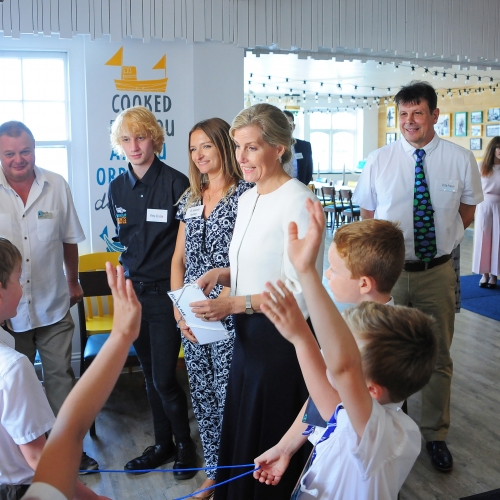 Marine & Natural History Photography Senior Lecturer Dr Jo Henley welcomed the Countess of Wessex to one of her sustainability workshops with schoolchildren last week.
Jo has been running workshops with local schools on sustainable fishing at Harbour Lights in Falmouth, which has helped contribute to them winning UK fish and chip shop of the year.
During a recent two day visit to Cornwall, Sophie the Countess of Wessex, visited Harbour Lights where she joined in with some pupils from St Mary's School.
Jo said: "HRH got really involved and I hope, like the children, learnt something about sustainable fishing and the marine ecosystem. The children were as engaging as ever and keen to share what they had learnt. I really enjoy working with Harbour Lights, they are always looking to improve and are real stewards of the marine environment."