Graduate Scoops American Award
14 February 2018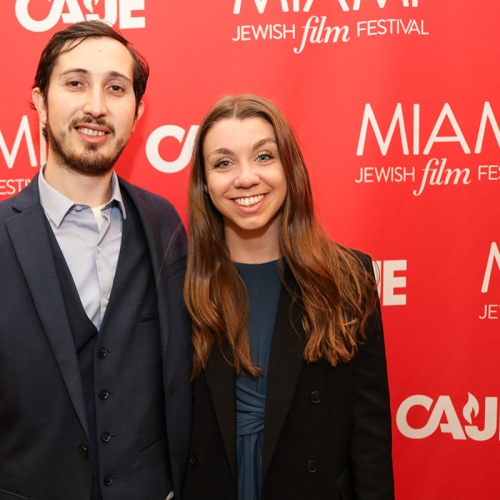 Animation graduate Erin Morris has been awarded the Best Short Film Award at the 21st annual Miami Jewish Film Festival for her short animation Strings.
The film is inspired by the work of Amnon Weinstein, an Israeli violin restorer who has spent the past two decades locating and restoring violins played by Jewish musicians during the Holocaust. Erin's animation follows a single violin as it passes from hand to hand through the period of Nazi persecution of the Jewish people.
Erin explains: "In Hebrew, the word 'hope' has its roots in the idea of continuity, my film uses an animated continuous line to depict the story of just one violin, joining the flow of music, storyline and animation.
"Winning this is a great way to start off the festival circuit and I feel very privileged to be selected for the competition, let alone win it. Hopefully, it's the first of many!"
The Miami Jewish Film Festival has hosted a wide range of filmmakers and actors over the years, such as Natalie Portman, Leon Vitali and Emily Ratajkowski. It is one of the three largest Jewish film festivals in the world, and has screened films from over 30 countries.
Erin reflected: "I am currently focussing on creating as much attention as I can for Strings, but I am also looking at ways in which I can create something new using similar techniques and styles.
"Studying at Falmouth helped me to prepare by allowing me to work to industry style deadlines, whilst getting to know the production pipeline and ultimately setting me up to work in the industry in the future."