Fruity Fanatic Blends Ideas to Launch Smoothie Business
22 February 2017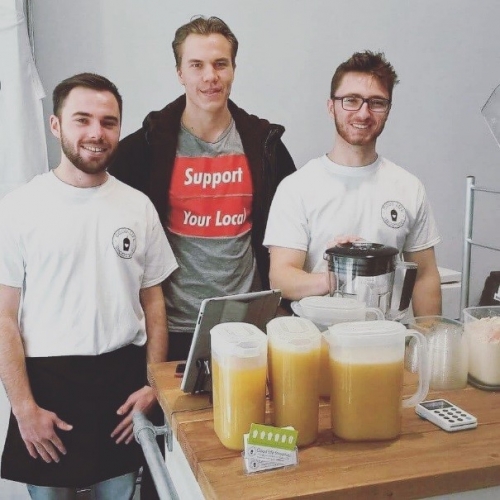 The official launch of Good Life Smoothies created a real buzz this week as well as a £302 turnover with 100 smoothies sold in the first three and a half hours.
The mind behind the success is second year, Business Entrepreneurship student, Dan O'Shea.
The course helps budding entrepreneurs into creative ventures. They set up businesses from day one of the course, which means that when they graduate, they have the potential to add value to existing companies and are four times more likely than the national average to run their own.
From the first day on the job as a founder of a start-up, Dan has already acknowledged that with success, comes hard work and higher aspirations: "This week has, to put it simply, been a week of pure positivity. We received a great reaction and created a real buzz with our customers.
"I have spent the rest of this week preparing for next week's selling day, as well as working towards opening up on more days and selling in Falmouth during the summer!"
To run your own business and learn on the job, find out more about our BA(Hons) Business Entrepreneurship course.