Fine Art Alumnus Selected for BEERS London Contemporary Visions
17 January 2017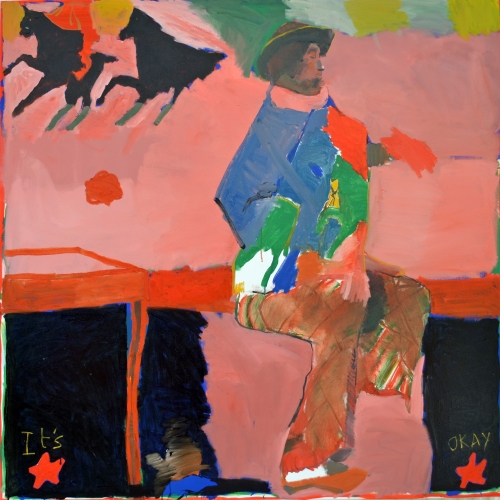 Ed Burkes is one of just eleven artists selected from over 4000 applicants for BEERS London Contemporary Visions.
The exhibition features emerging artists that possess a strong point of view as well as an artistic practice that shows distinct promise. Ed has been described by the exhibition organisers as 'one of the UK's most sought-after young artists.'
Ed, who graduated from Fine Art in 2016, said: "My work is sparked from a commonplace drawing or situation - a friend drinking coffee, a buddy pulling up his socks, a pretty girl in the fruit and veg section of Tesco express. Through the process of painting, these preliminary considerations begin to wobble out of sync to a point where their distinctiveness as a primary source slips away. This Introduces the opportunity for the work to embody its own honesty where identity stands as a framework to the painting, unfixed in its dwelling as the viewers' considerations take hold."
BEERS London Contemporary Visions previews on Thursday 19 January and runs until Saturday 4 March.
Ed's work is currently on display at Mall Galleries in London until Friday 20 January as a part of FBA Futures 2017 and was shown at The Other Art Fair in London as a part of the Saatchi Invest in Art programme. Ed was also shortlisted for the 2016 Bloomberg New Contemporaries, and he was the recipient of the Falmouth School of Art Purchase Prize 2016.
Find out more about Fine Art at Falmouth