Falmouth Welcomes Luis Cook as Animator in Residence
3 March 2017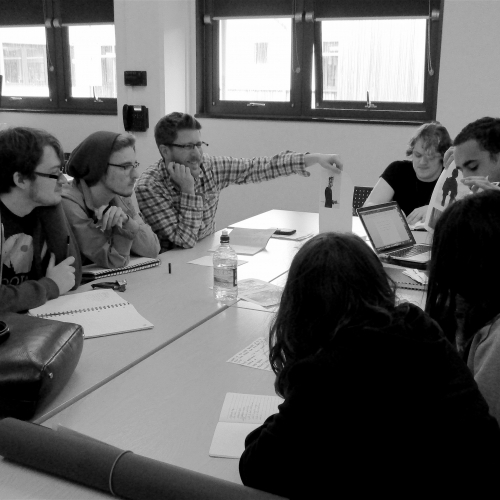 Luis Cook, former animation director at Aardman Animations, has spent the week inspiring our Animation & Visual Effects students.
Students are currently in the midst of generating new ideas for animation projects. To help the process along, Luis joined Falmouth as Animator in Residence for a week of talks, tutorials and workshops.
Katharine Nicholls, Senior Lecturer, explained: "This is the time of the year when second year students are busy creating exciting ideas. They will be pitching them after Easter and some will be pitched again in September to a prestigious animation industry panel, where, if selected they will become final year projects.
"The week with Luis was, as always, one that left many students feeling inspired and ready to move forward with a renewed energy. He shared advice on storyboarding and ideas generation, and led workshops designed to give them the tools and techniques to come up with poignant, experimental or silly ideas for animation."
Luis also spent time with each of the nine final year project teams, looking at their work in progress and helping to refine their animatics, as well as giving a talk to first year students on his sketchbook practice and what it means to be a director.