Falmouth Scoops Multiple Royal Television Awards
3 April 2017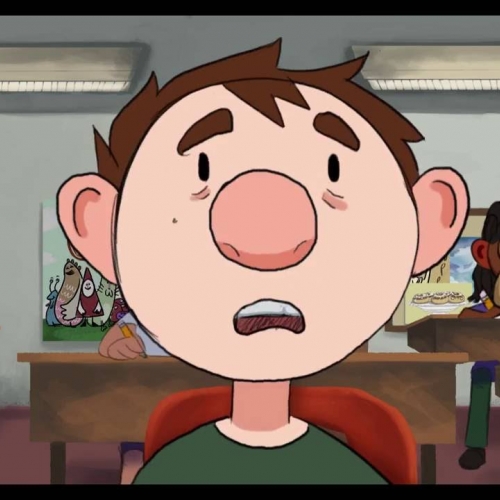 School of Film & Television students took home six awards at this year's Royal Television Society (RTS) Devon & Cornwall Student Awards.
Christopher Morris, Director of the School of Film & Television, said: "What is so pleasing is the breadth and ambition of the work pouring from our students, we won Best Sound with an audacious full scale La La Land-esque musical, Best Comedy - which is always the hardest genre to pull off - and Best Drama with an intense, highly theatrical, court-room drama. The range of our work is extraordinary!"
The Falmouth winners:
Best Drama: Ockham's Razor - Max Jedwab
Best Camera (Drama): Ockham's Razor - Will Fielding
Best Production Design: Falling In Love - Jack Ghigo and Leonie Isaacs
Best Sound (Drama): Upbeat! - Claire Stevens with Edel Fowell, Lewis Meaden, James Crump and Ingrid Holstad
Best Comedy and Entertainment: The Reunion - Michael Brown and Adam Gunton
Best Animation: I Am Dyslexic - Katie Wyman and Mads Ogaard
Best animated film, I Am Dyslexic, has been a hit on the international festival circuit all year, securing 21 awards and has been turned into a book in Norway.
The Devon and Cornwall award winners will now go forward to the National RTS Student Media Awards, which will be held in London later this year, where they will compete against fellow media students at a national UK level.