Falmouth Inspired Alien Special Effects
16 January 2017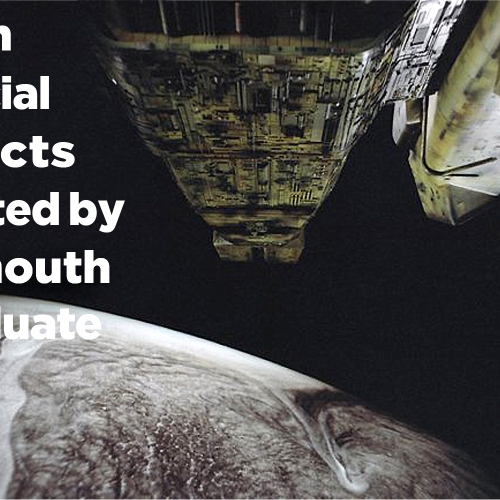 To celebrate 50 years of filmmaking at Falmouth the School of Film & Television invited alumnus Dennis Lowe to talk about his career as a Special Effects Supervisor in the film industry.
Dennis came to Falmouth School of Art in 1968 to explore painting and sculpture but after seeing Kubrick's 2001: A Space Odyssey he began to shoot with the new 16mm film equipment that Fine Art had acquired. However, he never stopped experimenting with paint and a decade later, when he was working in the special effects department of Ridley Scott's Alien his early painting experiments helped shaped the iconic film.
Ridley Scott asked the special effects team to create the alien surface of the planet, seen by the spacecraft Nostromo at the beginning of the film. Dennis Lowe volunteered: "When I was an art student at Falmouth I spent hours photographing aluminium paint poured on white spirit in a shallow tray to produce an abstract effect. I remembered this technique and suggested we have a go.
"On the set of Alien, I used powder pigments to mix into the aluminium paint and photographed it using a Hasselblad 2 1/4 camera. What resulted was a colourful globular surface with infinite detail that could pass as a planet surface. We then projected the image onto a white dome and the alien planet was born!"
Dennis graduated in 1971 and went on to enjoy a glittering career in special and optical effects working on films such as Alien, Aliens, Empire Strikes Back, The Dark Crystal, The Never Ending Story, Sense & Sensibility, The Talented Mr Ripley, The English Patient and Cold Mountain.
Find out more about Film at Falmouth