Double Nomination for Film School Lecturers
6 March 2017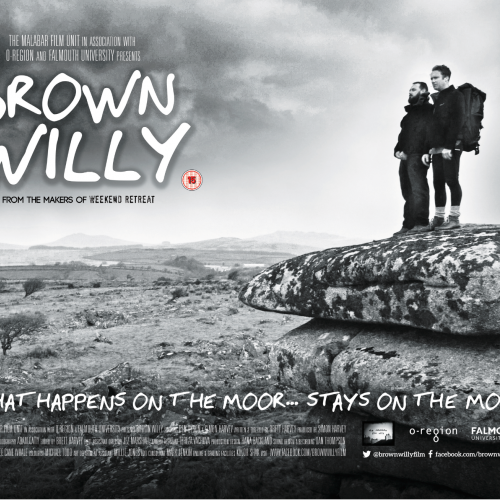 Staff from our School of Film & Television have been nominated for Best Feature and Best Documentary at the 2017 Celtic Media Festival.
Brett and Simon Harvey see their film, Brown Willy, nominated for Best Feature. Described in The New Statesman as 'Cornwall's answer to Withnail & I' the hilarious second feature by the brothers was shot in just ten days with a student crew on Bodmin Moor. The film is a beautifully crafted comedy drama about a stag do that goes terribly wrong on an unforgiving moor.
Mark Jenkin, fresh from his recent success at film festivals in London and Berlin has received a nomination for Best Documentary for his handmade celluloid portrait of the fishing community at Penberth Cove in West Penwith. The documentary, Enough To Fill Up An Eggcup, formed part of a larger project with The National Trust and Golden Tree Productions creatively engaging with the issue of rising sea levels.
The Celtic Media Festival celebrates broadcasting, film talent and excellence from Scotland, Ireland, Isle of Man, Wales, Cornwall and Brittany. It takes place from 3 to 5 May on the Isle of Man.