Congratulations to our #MissingFalmouthUni Competition Winners!
19 January 2017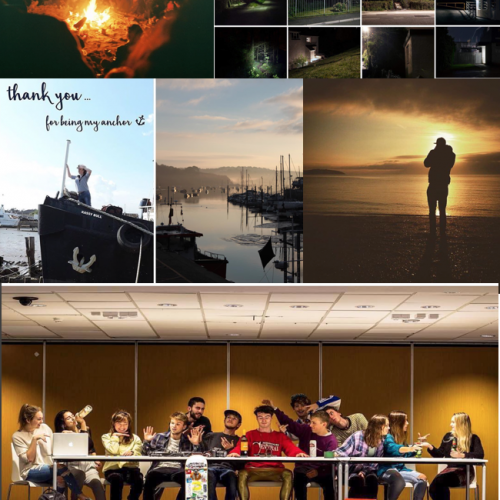 Students, staff and alumni have been sharing what they missed over the Christmas break on social media.
Using the hashtag #missingfalmouthuni hundreds of images showcasing our campuses, facilities, location and student life have been posted on Instagram and Twitter.
This year we picked one person from both social media platforms to win a £250 Amazon prize. Graphic Design student Sorby Brown was chosen as our Instagram winner for his staged Instagram picture of his friends 'last supper'. Photography student Megan Lyons impressed us with her passion for both her course and the surroundings of Falmouth and was chosen as the Twitter winner.
We also honoured some more of our favourite images with smaller £20 prizes, these were awarded to; Kassy Bull, Tom Majors, Harry Jones and Ryan Borley.