Class of 2017 Graduate
20 July 2017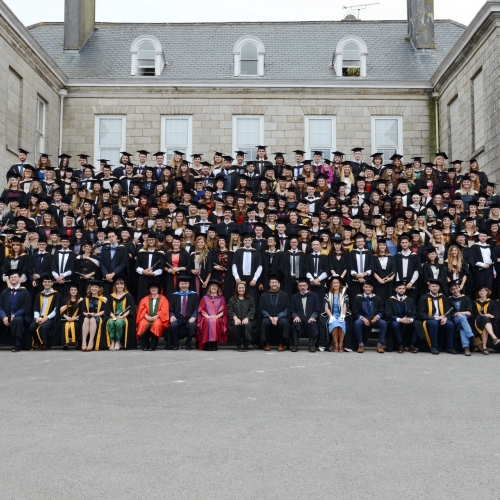 It's celebration time as we congratulate our class of 2017 this week (18 – 21 July).
Undergraduates and postgraduates joined their peers, families, friends, academics and Chancellor Dawn French to celebrate their achievements.
The graduates were all personally congratulated by Dawn, who presented each of them with a coveted 'Dawn Doubloon'.
Addressing the Class of 2017, Dawn said: "You are our cultural future, you are the visionaries, the dreamers, the artists. Enjoy this lovely day and try to convert your joy into excitement for your future. Don't be scared, it's a marvellous adventure that you are about to step in to and you are well-equipped thanks to this fantastic University.
"Falmouth will miss you but there is no need to be sad because guess what, you may be leaving Cornwall but she will never ever leave you. Be adventurous, be funny, be curious, be kind, but most of all be happy."
For the first time celebrations took place at our Penryn Campus with the new Sports Centre transformed for the ceremonies, pop up bars and music in the Italian Gardens, local street food vans and even a Ferris wheel!
Congratulations to all our graduates.