Bestival's Rob da Bank gives Festival Insight
23 February 2018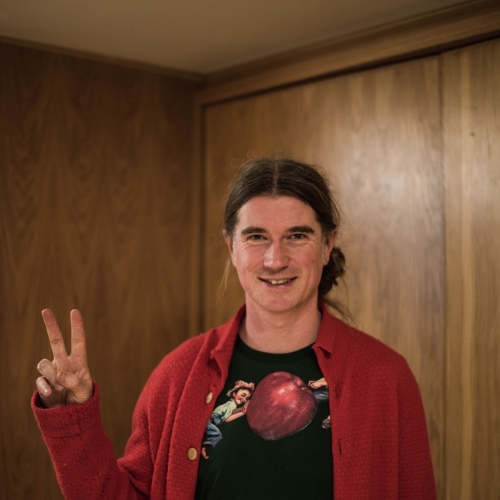 Legendary festival organiser and DJ Rob da Bank joined an expert panel this week to give students an insight into the world of music festivals.
Rob, who co-founded Bestival, joined Ele Beatie (co-founder of Field Maneuvers) and Fred Stuart (co-founder of Knee Deep Festival) to speak to Creative Events Management and Music students.
The event took a Q&A format with students receiving expert feedback on cutting edge issues surrounding festival management.
Creative Events Management student Henry Parminter-Gunn said: "Bestival it is one of my favourite festivals so it was an honour to be at this event, which gave a great insight into the goings-on behind the scenes at festivals!"
Adrian Bossey, Head of Cultural Management, added: "We're lucky to have such impressive industry connections. This event marks the start of a new relationship with Bestival, which is really exciting and will offer further opportunities for our students."