Architecture Students Working to Create New Community Hub
7 April 2017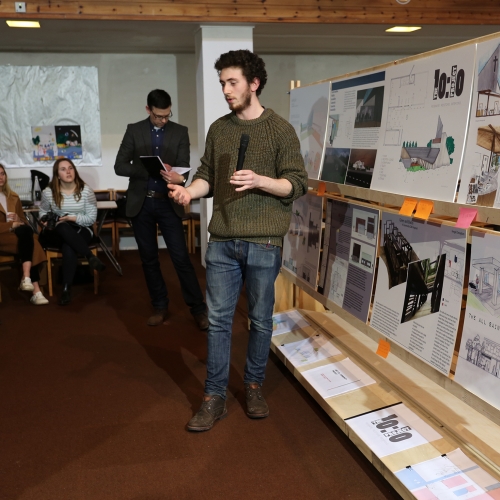 Architecture students are working with All Saints Highertown Church and local architects Lily Lewarne to help create a vital new community facility for Truro residents.
First and second year students are working on a tricky design challenge for the future expansion of the church to meet the needs of a rapidly growing congregation. They recently took part in a public presentation, showcasing their work to the community, local press and MP for Truro and Falmouth, Sarah Newton. Students presented drawings, models and ideas, which they then left with the church for the ongoing consultation process. Once completed, the new building will provide community facilities for the ever-growing population in the local area.
This project is being developed as part of the Architecture Making Community strand of research which looks into embedding meaningful consultation into the process of architectural design.