AMATA Students get Industry Experience with Ticketsolve
24 February 2017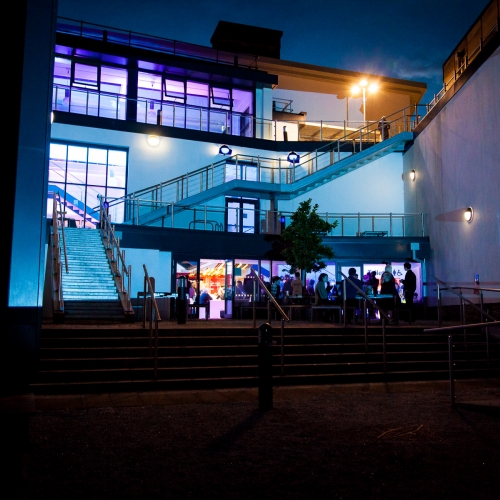 Creative Events Management students at our Academy of Music and Theatre Arts (AMATA) are now using an industry leading box office solution as part of their studies.
AMATA is now utilising Ticketsolve, an integrated box office system, to manage bookings for its public programme. This enables the team to capture much more data for audience development analysis and also gives students real event management experience.
As part of their course students are required to develop a series of live events, one major event and several smaller shows, which requires training on box office management. Using Ticketsolve for their event management projects is giving them the opportunity to really think about sales, marketing and audience development.
James Randell, AMATA Production Assistant, said: "Using Ticketsolve gives students a much more in-depth look at how various functions loop together to run an entire venue. They'll leave Falmouth with real world transferrable skills on an industry standard box office system."
Read more about the system on the Ticketsolve website.