We are delighted to announce the winners and runners up of our Creative, Connected and Courageous (CCC) Challenges.
Successful entrants in the prize winning categories have been informed, with winners receiving £500 in vouchers and runners up receiving £250 in vouchers. It was a huge privilege for those involved to judge such outstanding work – we were truly moved and inspired by your responses to the CCC challenges.
Congratulations to all our winners and runners up!
The competition had three prize categories:
Prize category A: For current Falmouth University students
Prize category B: For Falmouth University applicants and/or placeholders
Prize category C: For Year 12 students, or those in their first year of further education or equivalent, studying at a school, sixth form or college, who are aged 16 or over on 1 June 2020.
Our judging panels assessed all valid entries against the criteria set for each Challenge. Of those entries that met the required standards, the following individuals were identified by our judges as prize winners.
The 'Performing the Distance' Challenge
Prize Category B
Winner: Matt Anderson, 'Sinking Ship'
Joint runners-up: Cat Rose Souto, 'New Reality'; and Jago Parkyn, 'Seeds of Opportunity'
Prize Category C
Winner: Ruby Hurford, 'Normalcy'
The 'Where there's still life, there's still hope' Challenge
Prize Category A
Winner: Georgia Janes, 'Five Oranges'
Runner-up: Adam King, 'Empty Glory'
Prize Category B
Winner: Alexei Bondarenko, 'Bon Appetit'
Runner-up: Millicent Hancock, 'Solitude and the sunset'
Prize Category C
Winner: Rebecca Lewis, 'Shattered person'
Runner-up: Kundai Chipondene, 'Woodcuts of the future: Still life'
The 'Expression of Our Times' Challenge'
Prize Category A
Winner: Finlay Vincent, 'FINLAYVINCENT.COM'
Runner-up: Anna Calleja, 'Alone in Quarantine'
Prize Category B
Winner: Iwan Apjohn-Williams, 'The end of the world as we know it'
Runner-up: Johanna Vasquez Guzman, 'Sight but no Vision'
Prize Category C
Winner: Lauren Booth, 'Modelless fashion'
Runner-up: Freddie Reid, 'Protegere'
The 'Museum of Everyday Objects' Challenge
Prize Category A
Winner: Maddie Roberts, 'Unconventionality'
Runner-up: Charlotte Adams-Stone, 'Kitchen Clutter'
Prize Category B
Winner: Sophie Hughen, 'Home Movies'
Runner-up: Sophie Williamson, 'Glass Shadows'
Prize Category C
Winner: Miles Browne, 'An Expression of Colour in a Largely Black and White Time'
Runner-up: Heidi Doughty, 'Beach objects'
The 'Transformative Joyful Design' Challenge
Prize Category A
Winner: Essy Wangari, 'A Dragon Study'
Prize Category B
Winner: Ollie Belcher, 'Tea Break'
Joint runners-up: Ben Hardy, 'Memory Letters'; and Holly Bakewell, 'Parallel Euphoria'
Prize Category C
Winner: Emily Haycock, 'The Sound of Eden'
Runner-up: Andreea-Elena Dima, 'Beatitudinem'
The 'Create the Future' Challenge
Prize category A
Winner: Finlay Vincent, '"Positively Engaging" Colouring & Dot-to-Dot Worksheet'
Prize Category B
Joint winners: Christopher Smith, 'The Road To Wellbeing: Future Mobility'; Lucie Hackney, 'MIN - Move In Nature'; and Sian Jade, 'The Higher Wellbeing Development Scheme'
The 'Secrets: 60 Second Film' Challenge
This Challenge remains open until Friday 21 August 2020, 23:59 BST.
Prize winners will be announced on 24 September 2020.
Visit our CCC Challenges page to find out more about the brief and how you could enter.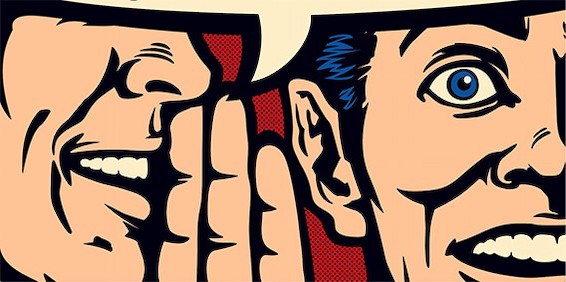 The 'Postcard' Challenge
Prize Category B
Winner: Rosie Wood
Joint runners-up: Sophie Williamson; Celia Dipple; and Florentina L Busescu
Prize Category C
Winner: Eva Kerslake-Blue