Software Training for Students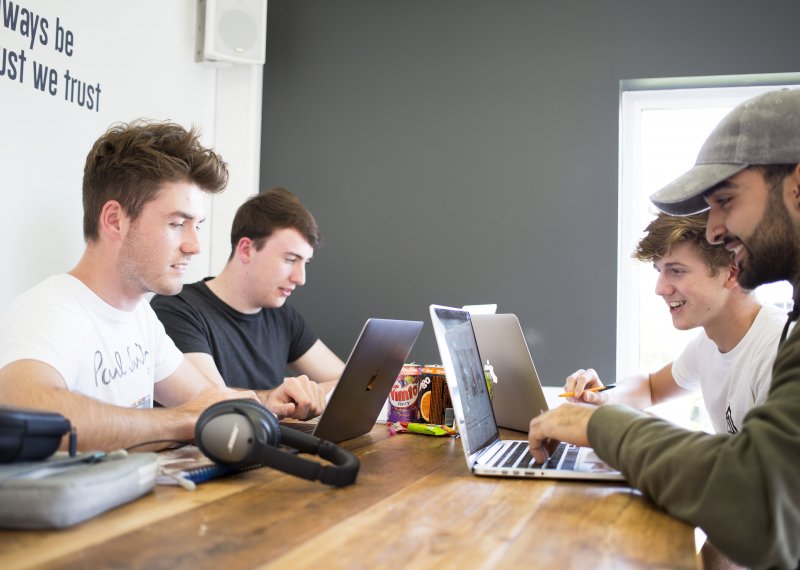 Develop your digital capabilities with our wide range of courses and training opportunities, our courses are practical and hands-on involving all of the software packages in our portfolio. They run from single taster sessions, to nine weekly half-day classes. As a student, you also have the chance to get qualified as an Adobe Certified Associate (ACA) - an industry standard, globally recognised qualification.
Obtain skills in: 
Adobe:
Photoshop
Illustrator
After Effects
Indesign
Premiere
Microsoft:
Excel
Word
Outlook
PowerPoint
OneNote
OneDrive 
Office 365
Taster sessions
Short, pacey and informative; our bite-sized courses provide you with a taster of a variety of digital courses They can help you gain the basics of an application and also offer an excellent way to fill the gaps in your knowledge. Choose from a range of introductory Adobe and Microsoft  programmes, to workshops on how to create interactive portfolios, write your dissertation in Word or build websites using Wordpress. 
Coding
Learn to build a basic web page, edit websites and web content, and create bespoke emails using HTML. You can also progress to CSS, which provides you with the tools and knowledge to design and change visual styles.
Adobe Certified Associate qualification courses (ACA) courses
These courses will give you a solid introduction to using the Adobe applications, expanding your digital knowledge, they will also help you to become a more proficient and confident user, pass the ACA exam and get qualified! This certification shows you can use certain programs to plan, design, build, and maintain effective communications - a great addition to your CV. 
Need individualised help on a project?
In-person and on-line appointments can be made with Software Training for Students. Our experts provide one-on-one surgeries to assist with solving difficult problems or learning specific skills in a software programme.
Get in touch
T: 01326 253688 (internal ext 3688)
E: softwaretraining@falmouth.ac.uk
W: software-falmouth.ac.uk/student