Globe Theatre's Artistic Director Honoured
6 February 2017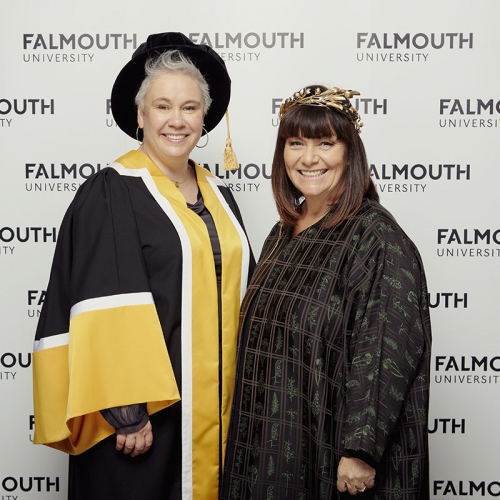 Celebrated theatre director and current Artistic Director of the Globe Theatre in London, Emma Rice, has been made an Honorary Fellow at Falmouth University.
Emma has been recognised by Falmouth for her outstanding contribution to the dramatic arts. She has strong links to Cornwall, having previously served as Artistic Director of the internationally acclaimed Cornish theatre company, Kneehigh.
Emma said: "I am absolutely delighted to be receiving an honorary fellowship from Falmouth University. It feels incredibly fitting and moving to be recognised in this way by Falmouth University and the county that has nurtured and supported me.
"I am proud and excited to be returning to my beloved Cornwall to receive the award."
Terrie Fender, Director of our Academy of Music and Theatre Arts (AMATA), said: "We are delighted that one of the world's top theatre directors, who is recognised for her pioneering work, has accepted an Honorary Fellowship here at Falmouth. Emma creates dynamic, original, contemporary theatre, which is visually enthralling and to which audiences flock.
"Her Fellowship will be an enormous inspiration to the AMATA acting and theatre students. With Dawn French as Chancellor and Michael Grandage as an existing Honorary Fellow, we at AMATA are thrilled to be expanding our theatre provision and our industry associations and to have the opportunity to celebrate and formalise our admiration for Emma's work."
Emma is beginning her Fellowship by hosting a session with theatre and acting students, talking about her rehearsal methods and how she helps her actors get ready for performances.