Feature Brings Hollywood to Falmouth
14 February 2017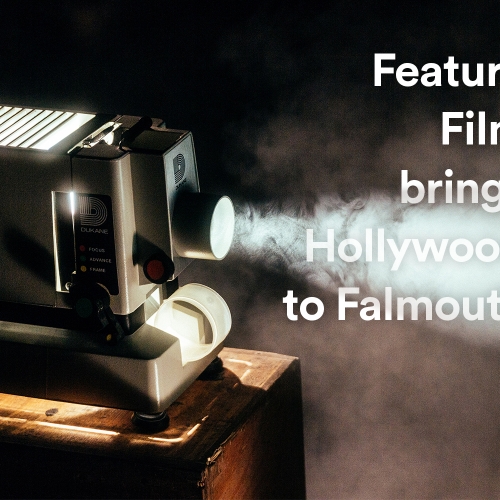 Principal photography has just been completed on a new British comedy - Songbird - the fourth original feature from writer/director Jamie Adams (Black Mountain Poets, Benny & Jolene).
Shot on location at Falmouth University, Songbird is being produced by Noel Clarke and Jason Maza from London-based Unstoppable Entertainment. The School of Film & Television's growing reputation as an innovative hub for micro-budget feature film production is attracting producers to Cornwall to tap in to our creative students, industry focused staff and the full operational back up of our facilities and kit.
Television and Film students worked along side industry professionals to shoot the feature in just six days. The editing and post production will take a further three months to complete at the School giving students a wealth of opportunity to work in a professional edit and experience the post-production workflow.
Christopher Morris, Director of the School of Film & Television said: "When I spoke with Noel Clarke, he was full of praise for our students. He told me that watching our students at work and their dedication to their craft gave him real hope for our future of the industry in Britain."
Hollywood leading lady Cobie Smulders (Jack Reacher: Never Go Back, Avengers: Age of Ultron) stars alongside British comedy legend Jessica Hynes (Bridget Jones's Baby, Spaced) in the film.