From self-contained studios to ensuite rooms within shared flats, we offer a wide range of accommodation choices. Here's an overview of our on and off-campus options. For more information and advice on how to apply, get in touch with the Accommodation Office or see our Accommodation Guide below. 
Falmouth
Carrick View
Carrick View is a brand new student residence opening September 2021. It's located just a ten minute walk from Falmouth town centre and is only a fifteen minute walk from Falmouth Campus. With Penmere train station and bus stops nearby, travelling to Penryn Campus is quick and easy.
There are 109 en-suite rooms in shared flats of a variety of sizes. Each flat has a fully-fitted kitchen, and TVs are also provided in the communal areas.
Location: Trescobeas Road, Falmouth
Weekly fees 2021/2022: £149 - £169 per week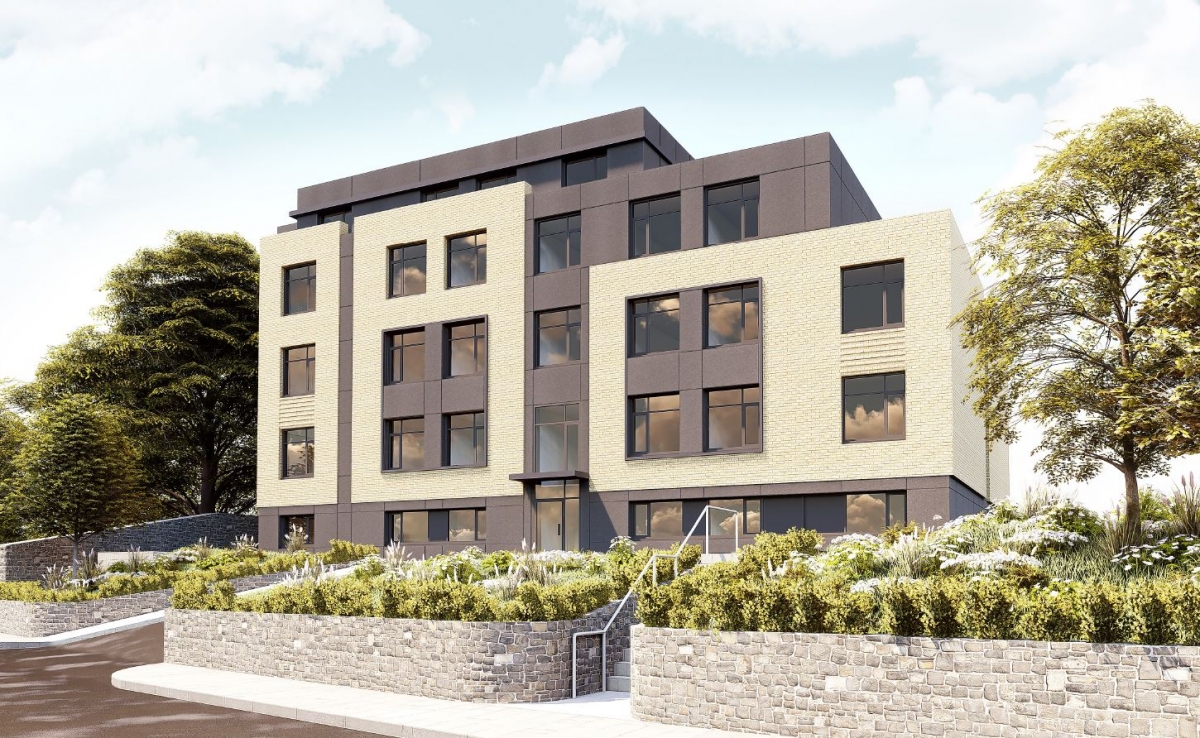 Maritime Studios
Maritime Studios offers contemporary, purpose built, studio accommodation close to the world famous Falmouth Docks and Falmouth Haven Marina. Located near the train station it's a short walk to Falmouth campus or train journey to Penryn. These self-contained studio apartments are equipped with en-suite bathrooms, kitchenette with washing machine/dryers. Residents can also enjoy the large communal area with beautiful sea views.
Location: Pendennis Rise, Falmouth
Weekly fees 2020/21: from £165 for a self-contained studio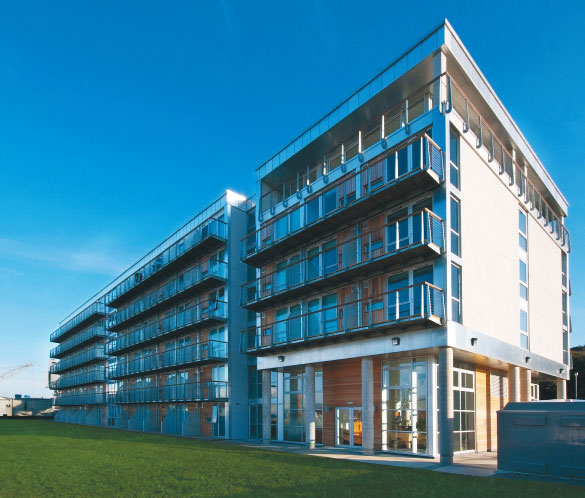 Ocean View
Ocean View is student accommodation with a mix of six bedroom townhouses and four bedroom maisonettes. Each home has a shared kitchen and living area with bedrooms either having ensuites or shared bathrooms between two.
Located next to the local train station, allowing for an easy commute to the Penryn campus, residents are also able to walk to the Falmouth campus. Falmouth town's beaches, restaurants, shops and bars are all within an easy walking distance. The residence also offers shared social spaces including an onsite cinema, games room, gym and a communal lounge.
Location: Pendennis Rise, Falmouth
Weekly fees 2020/21: from £169 for a standard room (shared bathroom), and £174 for an en-suite room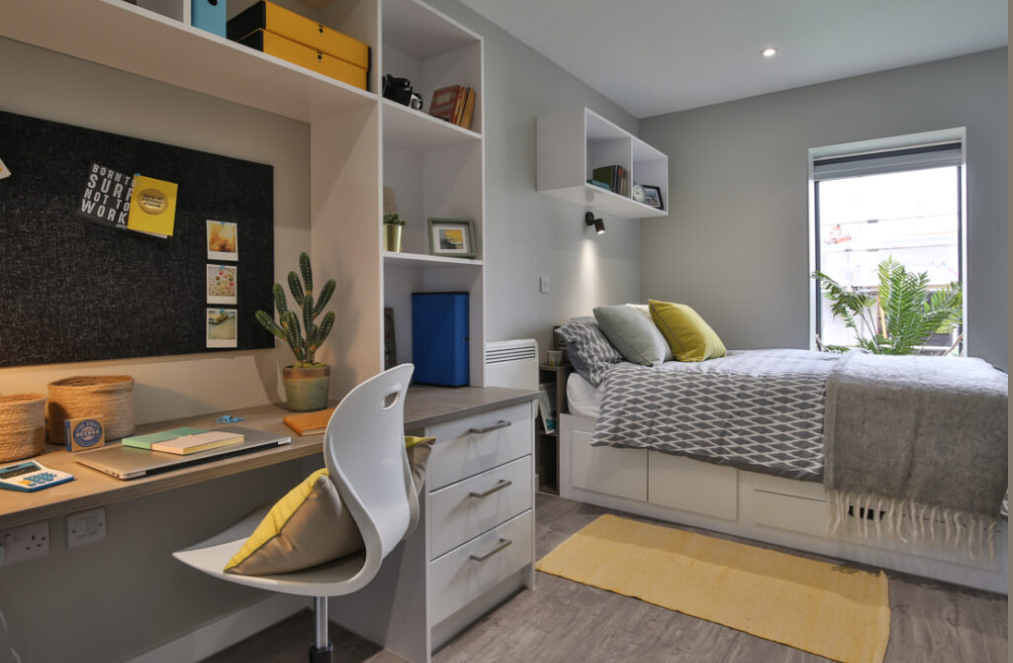 Tuke House
Right at the heart of Falmouth you'll find Tuke House, a cluster of 11 three storey buildings set around a communal courtyard. Ideal for those who want to live a stone's throw from the town's shops, bars and beaches, and just a short walk from the Falmouth Campus, the accommodation comprises of 156 rooms divided into flats of five en-suite bedrooms with a single bed and shared kitchen area.
Location: Quarry Hill, Falmouth
Weekly fees 2020/21: £135.73
Penryn
Glasney Student Village
Situated on the grounds of Penryn Campus, Glasney Student Village is home to over 1800 students. Residents enjoy views of Falmouth and Penryn, the sea and the surrounding countryside; a host of on-campus facilities, including a gym, refectory, cafes and a bar, a live events venue, shop and Accommodation and Student Support Services; and spacious ensuite rooms.
Location: Glasney Student Village, Penryn Campus 
Weekly fees 2020/21: £113.75 - 196.63
Packsaddle Hill
A few minutes walk from Penryn Campus, in peaceful surroundings, sits Packsaddle Hill – a new development providing contemporary and comfortable accommodation for 124 students. The 16 shared flats and 14 self contained studios range in size and come fully furnished.
Location: Packsaddle Hill, Penryn 
Weekly fees 2020/21: £143.64 - 192.85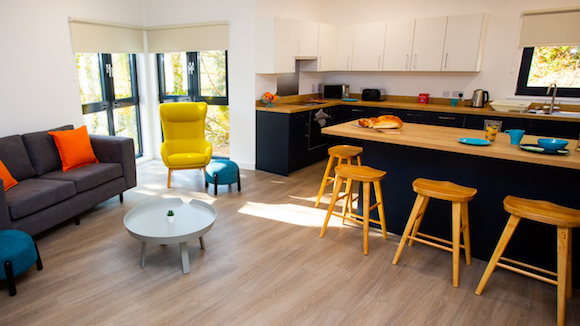 The Sidings
Just a short walk from the Penryn Campus and the town itself, The Sidings provides contemporary student accommodation for 233 students. From single occupancy ensuites within shared flats to self contained studios, the accommodation comes fully furnished.
Location: Station Road, Penryn 
Weekly fees 2020/21: £154.47 - 182.53
Discover everything you need to know about registering and applying for university accommodation.